Premier Pool Builder Gulf Breeze
At Payne Pool Professionals, we believe that knowledge is important when educating yourself about pool construction. That's why we have provided a step-by-step overview of each phase of construction from the ground up. Please keep in mind that every pool and spa project will vary and the following information offers a brief synopsis of each phase that occurs during the construction of your pool or spa.
Meeting and exceeding your expectations is one of Payne Pool Professionals' most important tasks, and our primary goal is to build you the pool or spa of your dreams. We accomplish this by ensuring that each phase of your pool construction moves along smoothly through a process Payne Pool Professionals has refined for many years. Our team in the Payne Pool Professionals Construction Department strives to coordinate and communicate the schedule of each phase of construction with our homeowners, but there is that occasion when construction moves along at such a pace that construction activity happens before that communication.
Get Started Now
Call (850) 972-8472 to speak with a Payne Pools swimming pool builder, or fill out the form for a free quote.
We provide all levels of Pool Construction Services, from the concept stage to completion and beyond:
Concept & Design
Engineered Shop Drawings
Submittals & Permits
Construction
Excavation & Site work
Piping – Steel – Decking
Mechanical Design & Installations
Water Features
Perimeter Gutter Systems
Bulkheads & Competition Equipment
Coping & Decking
Interior Finish Options
Water Slides
Winter Covers
ADA Solutions Equipment
Chemical Controllers
Renovations
Chemicals
3D Pool Design Rendering
Our 3D pool design software makes it easy to customize the depth, personalize the interior finish and change the water color of your pool based on the time of day. The final click transforms your dream pool into a beautiful, interactive 3D rendering so you can see exactly what your pool will look like before we start.
New Inground Pools In Pensacola, Gulf Breeze & Navarre Are Easy & Affordable. Make Us Your Custom Pool Construction Company!
Ready to Start Your New Custom Project? Let's Talk Now!
Schedule your free consultation with 3D video designs today!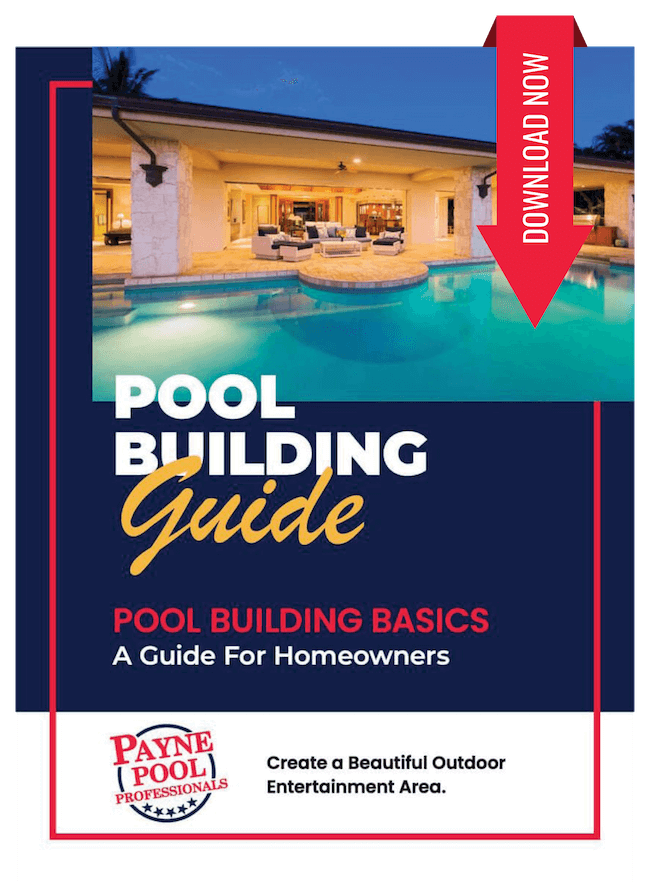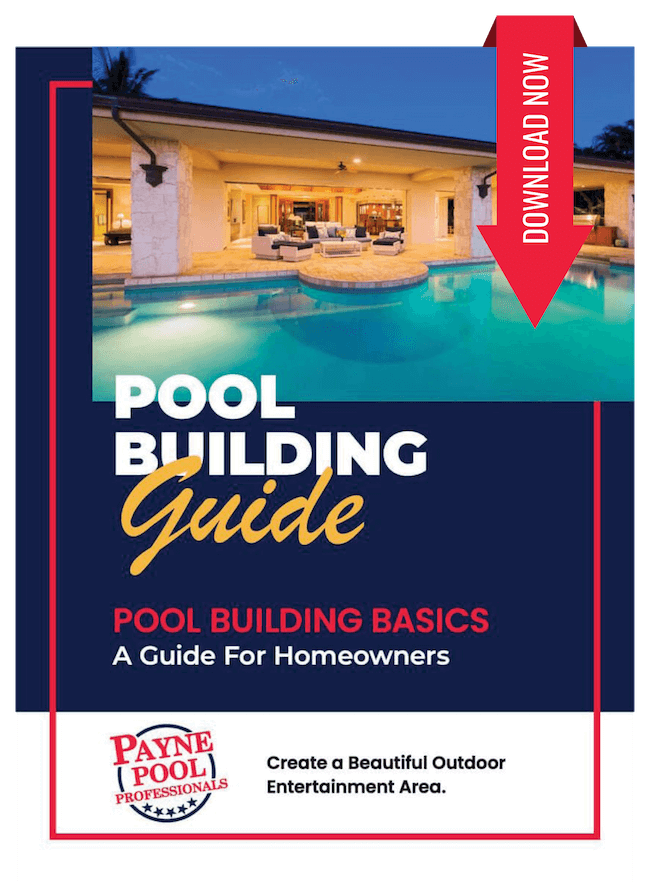 FREE Pool Building Guide for Homeowners
Learn the basics of pool construction and create a beautiful outdoor entertainment area.
What People Are Saying About Us
Call 850-972-8472 or message us and experience the Payne Pool Professionals difference yourself.
"We received quotes and designs from multiple pool companies in the area, and also spoke with friends in the area who had gone with various pool companies for pool construction. By far Payne Pool Professionals had the most positive reviews."
- Kevin R.
"I don't even know where to begin, other than to say WOW! These guys are on their A-game. They are phenomenal. I was blown away by their professionalism, kindness, promptness and eagerness to help."
- Jennifer C.